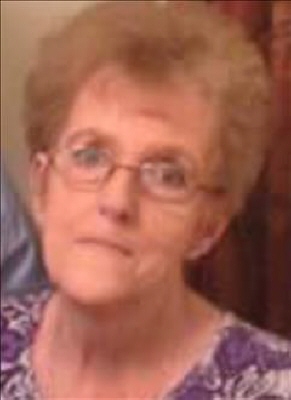 Obituary for Eddie Carol Sawyer Pickell
Eddie Carol Pickell went to her Heavenly reward on September 3rd, 2018, peacefully in Vicksburg, Mississippi, after a long struggle with health issues.

Carol was born to William Edward and Veda Louise Sawyer in Monticello, Arkansas on October 25th, 1947. She was an only child. She has lived in the Isola area for over 40 years. She was attended the Isola Church of God. Carol had a strong faith in her Heavenly Father. She started a Face Book page dealing with believing and sharing the gospel. Besides her great faith In God, Carol loved her children and had great pleasure in spending time with her grandchildren who were the apple of her eye.

Carol was preceded death by her parents, William and Louise Sawyer, her husband Samuel Glenn Pickell Sr. Left behind are her pride and joy, daughter Tanuya Fowler of West Monroe, Louisiana, her son Samuel Heath Pickell (Emily) of Isola, Mississippi, stepson Samuel Glenn Pickell Jr. of Leland, Mississippi, as well as her precious grandchildren Tory and Kaley Holton, Hannah, Paul, and Brewer Pickell, Graci, and Marci Pickell.

Visitation will be held Friday, September 7th, at 10 AM followed by the services at 11 AM in the Mortimer Funeral Home Chapel in Belzoni. Sister Linda Williams Goad will conduct the service. Burial will follow at Caile Cemetery in Sunflower County.

Mortimer Funeral Home has been entrusted with the arrangements.