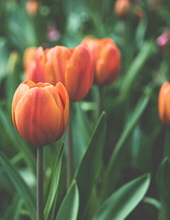 Obituary for Billie Jean Snyder Nelson


Billie Jean Snyder Nelson, age 77, passed away peacefully, surrounded by family members at the Humphreys County Nursing Home under the care of Hospice on Friday, July 27th, 2018.

A memorial service will be held Sunday, July 29th at 2 PM at the First Presbyterian Church in Belzoni with Brother Richard Wieman officiating.

Billie Jean was born in Isola on November 24th, 1940 to W.D. and Flora Mae Snyder. She was a life long resident of Humphreys County. BIllie loved to cook. Aunt BB also loved to take care of all her family members and every child, no matter if they were part of her family or not.

Billie Jean was preceded in death by her husband, Hugh Nelson, her parents W.D. and Flora Mae, sisters Nancy Donald, Bernice Snyder, Annice Chouccoli, and Virgina Ann Robinson, brothers Danny and Gary Dale. As well as a special companion, James Booth.

She leaves behind to cherish her memories a brother, who she helped raise and considers him as her son, Larry (Pam) of Branson, Missouri, 4 sisters: Paulette Pickell and Frances Roland of Belzoni, Brenda Kenee of West, and Shelia Taylor of Grenada. She also leaves her special grandchildren Bridgette, Robert, and Daniel all of Branson, Missouri and a host of nieces and nephews.

Mortimer Funeral Home -Belzoni has been entrusted with the arrangements.