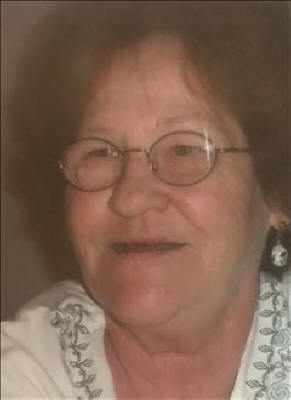 Obituary for Zellar Mae Barnes
Funeral Services for Zellar Mae Mansiell Barnes, 77, a life long resident of Belzoni, will be held Friday, July 20, 2018 at Mortimer Funeral Home in Belzoni. Visitation will be 10:00 AM till Noon with service at Noon. Interment will follow at Greencrest Gardens under the direction of Mortimer Funeral Home.

Zellar passed away peacefully at home with her family at her side on Monday, July 16, 2018. She was born on April 28,1941 in Isola, Mississippi to Clarence and Zella Manseill.

Zellar Mae Barnes was devoted wife, mother, grandmother and friend. She loved her children, grandchildren and great grands. She loved spending time with them all. Zellar was and still is a very beautiful, loving woman.

She was preceded in death by her parents, husband Lester barnes, son, Lester Jr., grandsons, John Randolf Barnes Jr. and Brain Price, as well as, sisters Joyce Knight, brothers, Clarence Manseill Jr., Thomas Randell Manseill, and Jimmy Wayne Manseill.

She leaves behind her loving family to cherish their memories, sons Randy (Sharon) and Bobby both of Belzoni, daughters Brenda (Buster) Price of Greenwood and Cynthia (Everett) Rogers of Yazoo City and sister Billy Jean Guy of Kansas. She also leaves her pride and joy,12 grandchildren and 29 great-grandchildren and a host of relatives and friends.