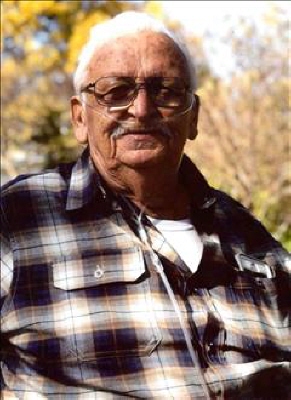 Obituary for Billy Herman Henard

Billy Herman Henard, 82, of Brinkley passed away July 8, 2018. He was born in Cotton Plant on September 10, 1935 to the late Herman and Maggie Hicks Henard. Billy was a member of First Baptist Church in Brinkley where he thoroughly enjoyed his Sunday School Class. He was also a member of the Masonic Lodge. Billy retired from Shelter Insurance in 1991 after 28 years of serving the public.
Billy enjoyed outdoor activities including, hunting, fishing, and gardening. He loved planting big gardens that produced a variety of vegetables that fed his many friends and family. Most special to Billy was spending time with his beloved family, watching his grandkids various sporting events, and watching television.
Billy is preceded in death by his parents, and wife of 20 years, Irene Fowler Henard. Those remaining to cherish his memory are: one son, Billy "Craig" Henard; four daughters: Tammy Henard Bridges (Steve), Jackie Whelchel (Tim), Gwyn Beckman (Blaise), Lonna Dunavan (Brian); one brother: Jack Henard (Louise); seven grandchildren: Josh Jackson, Chance Jackson (Sarah), Charlie Bridges, Chad Sain (Mallory), Whitney Whelchel, Will Dunavan, and Karsen Dunavan; one great-grandchild: Jaxon Sain; several nieces and nephews, along with other family and friends.