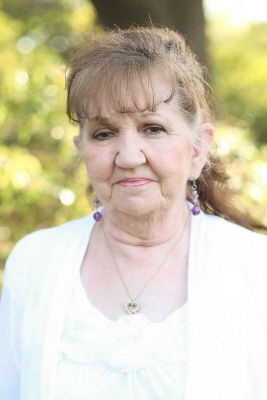 Obituary for Willa Ramsey
Mortimer Funeral Home
711 Highway 82 East
Greenville, MS 38701
(662) 334-4519 Fax (662) 332-1414


Place of Residence: Zachary, Louisiana

Name: Willa Ramsey

Age: 76

Died: Wednesday, June 27, 2018

Occupation: Cosmetologist

Service Date: 11:00 AM Saturday, June 30th, 2018

Place of Service: Mortimer Funeral Home, Greenville, Mississippi

Interment: Greenlawn Memorial Gardens, Leland, Mississippi


Mortimer Funeral Home , Establishment #: FE-292

Funeral services for Willa Joy June Ramsey, 76, of Zachary, LA will be held at Mortimer Funeral Home of Greenville on Saturday June 30, 2018 at 11am. She passed away on Wednesday, June 27th, 2018.
Willa Ramsey was born to George and Violet Smith in Royal Oak, MI on June 11, 1942. She was a cosmetologist for many years. Her father was a World War II veteran and her husband was a Vietnam Veteran.
She is survived by five children: Kevin Johnson (Brenda), David Edward Johnson Jr., Stephanie Harden (Jim), George "Rus" Johnson (Sue) and Michael Ramsey. She is also survived by four siblings: Nancy Mabbit Alderman, Kent Mabbit, Ward Mabbit, and Kim Mabbit as well as six grandchildren and three great grandchildren.
She was preceded in death by her parents, her husband: George H. Ramsey, and two brothers: Michael Mabbit and Gary Reid.
The family will receive friends from 9 am until the beginning of the service on Saturday at Mortimer Funeral Home.
Interment will follow the service at Greenlawn Memorial Gardens, Leland. Brother Arthur Scott will be officiating.
An online register book can be signed and condolences for the family can be expressed at www.mortimerfh.com.

Previous Events
Visitation
Mortimer Funeral Home
711 Highway 82 East
Greenville, MS 38701
Funeral Service
Mortimer Funeral Home
711 Highway 82 East
Greenville, MS 38701
Burial
Greenlawn Memorial Gardens
Highway 82 East
Leland, MS 38756