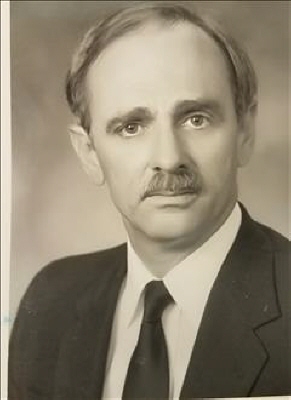 Obituary for William C. Keady
William C. "Bill" Keady Jr., 81, passed away on June 12 at Sanctuary Hospice House Tupelo MS after 4-yr bout with pulmonary fibrosis and Parkinson's Disease. Mr. Keady was born in Greenville MS on March 5, 1937, and grew up in the Delta attending public schools as well as Sewanee Military Academy in Tennessee. He graduated from GHS in 1955 and obtained a degree in political science from Ole Miss in 1959. He went on to get a law degree from the Jackson School of Law before joining the law firm of Keady, Campbell, & DeLong, where he practiced for 18 years. In 1981 he sought a career change and moved to the Texas Rio Grande Valley, where he worked for Transamerica Title Insurance Co and later Edwards Abstract & Title in the town of Edinburgh.
In 1985 Bill relocated to Dallas TX to take a position with the FDIC, where he worked for 3 years before transferring to Midland in 1988 and then San Antonio in 1991. The year 1993 saw a short-lived return to his home state where he set up a private law practice in downtown Oxford. Texas again became home in 1994 as he did legal work for title insurance ventures in the cities of Longview and Dallas. The sudden illness of mother Dorothy hastened his return to Mississippi and consequent early retirement in 2000. For 10 years he divided his time between Greenville and Oxford before permanently settling in Oxford in late 2010.
Bill was a genuine "people" person, building and fostering many lifelong friendships and professional associations. He enjoyed traveling and exploring, particularly in his adopted home state of Texas. He was a spirited conversationalist and storyteller and was given to many humorous expressions. He was a voracious book reader, avid music listener, and good amateur genealogist. Although formerly trained in the law, he had a knack for things mechanical, often devising creative solutions around the house or office using what he called "jackleg engineering". He discovered the joy of flying in 1975 and was a recreational pilot for 11 years, flying Cessna 172's primarily.
An exceedingly generous and devoted family man and friend to many, he is preceded in death by father Judge William C. Keady and mother Dorothy T. Keady. Survivors include sister and best friend Peggy Keady of Kosciusko, son Jeff Keady (Susan) of Thomaston GA, grandson Aaron Keady of Smyrna and Statesboro GA, cousins Mary Sferruzza of Greenville, Hugh McCormick of Lawrenceville GA, Michael Keady of Kingwood TX, Richard Keady of New Braunfels TX, and Kathleen "Cookie Dalton" of Georgetown TX. Also a beloved church family from Sand Spring Presbyterian in the Orwood community near Oxford.
Visitation will be Friday June 15 from 9:00-11:00 AM at Mortimer Funeral Home in Greenville with service immediately following. Interment will be at Greenville Cemetery. Memorial contributions may be made to: French Camp Academy, Sand Spring Presbyterian Church, St. Jude Children's Research Hospital, American Bible Society.