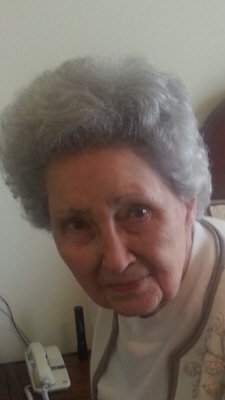 Obituary for Frances Weddle Shute
Mortimer Funeral Home -Belzoni
Post Office Box 22 / 212 North Hayden Street
Belzoni, MS 39038
(662) 247-3727 Fax (662) 332-1414


Place of Residence: Dawsonville, Georgia

Name: Frances Weddle Shute

Age: 95

Died: Thursday, May 31, 2018

Occupation: Teacher

Service Date: 12:00 PM Tuesday, June 5th, 2018

Place of Service: Greencrest Memorial Gardens, Belzoni, Mississippi

Interment: Greencrest Memorial Gardens, Belzoni, Mississippi


Mortimer Funeral Home -Belzoni , Establishment #: FE-293

Anna Frances Weddle Gregg Shute, age 95, went to be with her lord on May 31st, 2018 at Tanglewood Manor in Dawsonville, GA. She was born Jan 8th, 1923 in Pyland, MS to Paul and Arona (Sykes) Weddle. Frances was the oldest of seven children. She attended Okolona School and graduated from Eupora High. Frances was preceded in death by her parents, brothers Donnie and James, sister Martha, daughter Jessica Gilmer, son in law Richard Faust and husbands Jesse, Gregg and Kenneth Shute.
Frances is survived by children Elaine Faust and Leory Gregg (Sherrelyn), brothers Paul Weddle (Lavern), Willie Weddle (Liz) and sister Recenah Lucius (Ray), six grandchildren Rob Gilmer, Gregg Gilmer (April), Copper Faust (Rachel), Sam Gregg (Maudy), Mary Frances Gregg, and Daniel Gilmer (Joy Kate); eight great grandchildren and many nieces and nephews. Frances loves were her church, family, cooking, gardening, and reading.
There will be a visitation in Belzoni, MS at Mortimer from 11am till noon on Tuesday May 5th followed by a graveside service at Greencrest Memorial Gardens, Belzoni.

Previous Events
Funeral Service
Greencrest Memorial Gardens