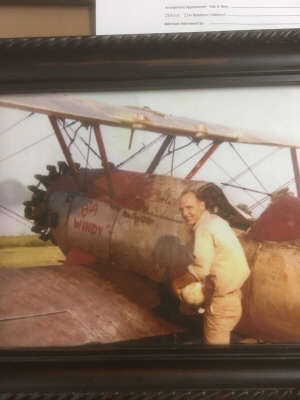 Obituary for Donald Wilbur Glasscock

Name: Donald Wilbur Glasscock

Age: 90

Died: Wednesday, May 30, 2018

Service Date: June 2,2018

Place of Service: Mortimer Funeral Home -Belzoni


Donald Wilbur Glasscock was born March 13th, 1928 in Birmingham, Alabama to Oscar and Helen Glasscock. As stated by his daughter Teresa, "Daddy graduated to Heaven" ,at age of 90, on May 30, 2018 at his home on Big Kilby Lake.

Don was owner and operator of Gary Flying Services and Western Auto in Belzoni retiring in 2015. He was also a member of Stubb's Drug Store coffee group. He has numerous friends throughout this country who came to love him for his smile, personality and his Christian Values

Don is preceded in death by his parents, sister, brother, daughter-in-law Kay Glasscock and 2 grandchildren.

He leaves to cherish his memories, his wife of 71 years, Jeannette Bowlin Glasscock, daughters Teresa Glasscock, Janice (Art) Johnson all of Silver City, Rachel (Ken) Hall of Madison and his son David D. Glasscock of Silver City. He is also survived by his sister Anita Townsend of Birmingham, Alabama and the love of his life 7 grandchildren and 18 great-grandchildren.

Visitation will be held in Mortimer Funeral Home Chapel from 10 AM to services time at 11 AM with burial to follow at Greencrest Gardens.

Per Don's and family request, they wish that everyone dress causally, with no suits or ties.
The family also requests that if you would, please testify of what Don Glasscock meant to you, or share a memory that was special to you.