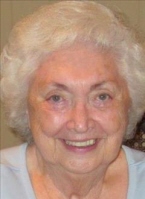 Obituary for Melba Halbrook
Mortimer Funeral Home -Belzoni
Post Office Box 22 / 212 North Hayden Street
Belzoni, MS 39038
(662) 247-3727 Fax (662) 332-1414


Melba Ables Halbrook, age 93, of Arkadelphia, passed from this life on mother's day, Sunday, May 13, 2018 at her home. She was born February 17, 1925 in Belzoni, MS the daughter of the late Joseph and Lucille Weems Ables. Melba was a retired school teacher and a member of the Presbyterian Church. She enjoyed doing genealogy in her free time. Melba was preceded in death by her husband, John Cullum Halbrook, Jr.

Survivors are two sons, Bill Halbrook of Friendship and John Cullum Halbrook III (Martha), of Meridian, MS, four grandchildren, Laurie Halbrook Harrison, Elizabeth, Patricia and Christopher Halbrook, and two great grandchildren.

Funeral services will be held at 3:00 PM Thursday, May 17, 2018 at Presbyterian Church, 201 Pecan Street, Belzoni, MS 39038, under the direction of Mortimer Funeral Home of Belzoni, MS.

Visitation will be from 2:00 - 3:00 PM at the church.

Interment will be in Belzoni Cemetery at Belzoni, MS; under the direction of Mortimer Funeral Home.