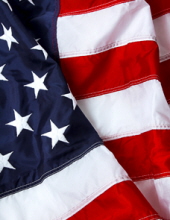 Obituary for John Clayton Switzer
Mortimer Funeral Home -Belzoni
Post Office Box 22 / 212 North Hayden Street
Belzoni, MS 39038
(662) 247-3727 Fax (662) 332-1414




John Clayton Switzer, 78, retired butcher, died Wednesday, May 2, 2018 at Select Specialty Hospital in Jackson.

Funeral services will be 2:00 PM Friday, May 4th, 2018 First Baptist Church, Belzoni, Mississippi; with a visitation one hour prior to the service.

Interment will be in Greencrest Gardens, Belzoni; under the direction of Mortimer Funeral Home.

John was born in Humphreys County, November 16th, 1939, the son of Robert Wesley Switzer and May Bell Evans Switzer.

John was a Deacon of the First Baptist Church of Belzoni; as well as, a Free Mason.

He was preceded in death by his parents; and siblings, Jack Switzer, R.W. Switzer, Julia Hearn, and Merle Switzer.

He is survived by his wife of 58 years, Dorothy Siddon Switzer; daughter, Shelia Switzer (Ed) Beckwith of Belzoni; one brother, Wesley Switzer of Clinton; three grandchildren, John Carl (Molly) Beckwith of Pearl, Chris (Jessica) Beckwith of Louise, and Crystal Grey of Belzoni; and six great grandchildren.



Register online at www.mortimerfh.com.
Previous Events
Visitation
First Baptist Church Belzoni
Church Street
Belzoni, MS 39038
Funeral Service
First Baptist Church
215 West Elm Street
Brinkley, AR 72021
Burial
Greencrest Gardens
Hwy 12 East
Belzoni, MS 39038