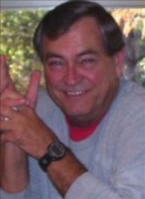 Obituary for James Ollie Evans
Mortimer Funeral Home -Belzoni
Post Office Box 22 / 212 North Hayden Street
Belzoni, MS 39038
(662) 247-3727 Fax (662) 332-1414


James Ollie Evans, 70, of Belzoni, a draftsman of metal buildings, died Sunday, December 3, 2017 at Baptist Hospital in Yazoo City.

A memorial service will be held 12:00 PM Thursday, December 7th, 2017 at First Baptist Church of Belzoni. Visitation will be held from 11:00 AM to 12:00 PM prior to the service, also at the church.

Inurnment will be in Belzoni Cemetery.

The family is receiving friends at the home of Mr. and Mrs. Bob Evans.

Jimmy was born August 31st, 1947 the son of Ollie O. Evans and Doska Roberts Evans.

He was preceded in death by his parents; and sister, Naomi Mohamed.

Survivors include his children, James R. (Kate) Evans of Greenwood, Anthony (Courtney) Evans of Madison, Brandi (Chad) Henson of Greenville, and Jerry Evans of Rutherford County, North Carolina; one brother, Bobby (Mary) Evans; and seven grandchildren.

Mortimer Funeral Home is entrusted with the arrangements.