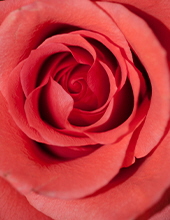 Obituary for Vera Annelle Horne Mohamed
Mortimer Funeral Home -Belzoni
Post Office Box 22 / 212 North Hayden Street
Belzoni, MS 39038
(662) 247-3727 Fax (662) 332-1414



Vera Annelle Horne Mohamed was born December 13, 1926 in Lorman, MS. She was
the daughter of Reverend Dewitt Ortho Horne and Vera Grace Jones Horne. After
graduating from Mississippi College in 1947, she came to Belzoni to start work at the
Baptist Church as Educational Director under Reverend Chester Molpus. The very day
Annelle arrived, she was walking downtown in front of Morgan and Lindsey where Ollie
Mohamed happened to be standing. Ollie was determined to find out who this young,
beautiful woman was and soon learned from his neighbor, Mrs. Mimi Bridges, Annelle's
identity. Mrs Bridges set them up on a blind date after giving Ollie a good
recommendation. Annelle remembered coming down the staircase at the Tennet House
where she boarded, and seeing Ollie for the first time. As she wrote, "His wavy black
hair and tanned skin contrasted with the white shirt with the long rolled up sleeves. We
got in the green family Buick and drove to Greenville". A few days later, Ollie told his
parents to look out the window at the girl he was going to marry. Thus began their life
together.
Annelle and Ollie owned Ollie Mohamed's Department Store in Belzoni. Annelle was the
buyer, bookkeeper, display manager and head sales clerk. She reared six head-strong
children but always managed to get her points across. At the First Baptist Church in
Belzoni, she was a Sunday school teacher, pianist, organist and sang in the choir.
Unfortunately, none of her children inherited her musical abilities. She was a member of
the Eastern Star, DAR, and the Belzoni Music Club. She became an accomplished artist
in her later years and gave her paintings to family members and friends.
She leaves behind her children: Lee Ann Moore (Tom), Ollie Mohamed, Jr., Sarah
Goldberg (Charlie), David Mohamed (Joanne) Susan Watson (Bill), and Liz Rogers.
Her Grandchildren: Malinda Duncan (Jamie), Chad Mohamed (deceased), Lance
Mohamed (Landi), Leah Ward (Michael), Chuck Goldberg (Laura), Beth King (Tucker),
Mallary Watson, Anne Claire Dugas (Josh), and Jef Foshee (Eighmey).
And seventeen Great Grandchildren: Jay, Annie and Jane Clare Duncan; Chandler,
Litton, George Wade and Ann Gerard Mohamed; William Ollie and Mary Landi
Mohamed; Hayden, Natalie and Sadie Ward; Elle Goldberg; Eliza King;
Tyson and Fisher Dugas; and Lizzie Foshee; her sister Carolyn Bridgers Reed (James).
And her caretaker and friend, Ann Gordon.
She is preceded in death by her husband, her parents, her brother, William D. Horne
and a grandson, Chad Mohamed.
Visitation will be held Wednesday, December 6 at the First Baptist Church in Belzoni at
9:30 followed by funeral services at 11:00. Burial will be at Belzoni Cemetery.
Memorials may be made to First Baptist Church Belzoni, 302 Pecan St, Belzoni MS
39038, or the charity of your choice.
Mortimer Funeral Home is entrusted with the arrangements.
Register online at www.mortimerfh.com or Mortimer Funeral Home on Facebook.