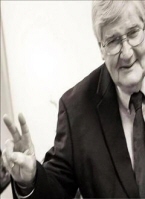 Obituary for Jimmy F. Long
Mortimer Funeral Home
711 Highway 82 East
Greenville, MS 38701
(662) 334-4519 Fax (662) 332-1414


Jimmy F. Long, 77 of Greenville, died Tuesday, November 28, 2017, at Franklin County Memorial Hospital in Meadville surrounded by family.

Visitation will be held 4:30 PM to 6:30 PM on Thursday, November 30, 2017 at St. Joseph Catholic Church; followed by a Rosary at 6:30 PM.

A funeral mass will be held 11:00 AM Friday, December 1, 2017 at St. Joseph Catholic Church.

Graveside services will begin at 2:30 PM Friday, December 1, 2017 at Lake Village Cemetery in Lake Village, Arkansas. Interment will follow under the direction of Mortimer Funeral Home.

Jimmy was born in Ackerman, Mississippi on March 24th, 1940; the son of Ellie Foster Long and Elsie Evans Long. He was Catholic by faith, a member of St. Joseph Catholic Church, and a former member of the Knights of Columbus.
He was the former manager of Butler Shoes. He also owned a landscaping business.
Jimmy loved his God, his family and his Judy. They were married for 56 years. He was a lover of nature and actually enjoyed mowing yards-being a master weed-eater. He loved traveling, with The Great Smoky Mountains and cruises as his favorites. He loved watching his children and grandchildren play ball and was a proud supporter of the former St. Joseph girls softball team-he relived their 1983 State Championship many times. Christmas was his favorite time of the year. He and his family and friends sponsored Drive By and Wave at Santa for 17 years. He loved decorating and someone once told him one could see his house from the moon! He was honored to be Santa in Greenville's Christmas Parade, he spent all year practicing his "Ho Ho Ho."

He was preceded in death by his parents and brother, Ellie "Sonny" Long.

He is survived by his wife, Judy Forte Long; three children, Janet (Chico) Williams of Hollandale, Julie (Jim) Hawkins of Oxford, and Jimmy Dale Long of Cape Cod, MA; two sisters, Gloria Long of Greenville and Faye (Howard) Creel of Monroe, LA; three brothers, Benny (Brenda) Long of Eupora, Roger (Regina) Ballard of Lake Village, AR, and Johny (Phyllis) Ballard of Benton, LA; 12 grandchildren, and 13 great grandchildren.

In lieu of flowers, memorials to: St. Joseph, Our Lady of Lourdes School.









Previous Events
Visitation
St. Joseph Catholic Church
Main Street
Greenville, MS 38701
Visitation
St. Joseph Catholic Church
Main Street
Greenville, MS 38701
Funeral Service
St. Joseph Catholic Church
Main Street
Greenville, MS 38701