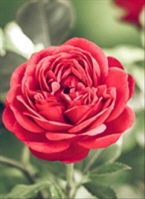 Obituary for Lillie Ann Watson Chisolm
Mortimer Funeral Home -Belzoni
Post Office Box 22 / 212 North Hayden Street
Belzoni, MS 39038
(662) 247-3727 Fax (662) 332-1414


Lillie Ann Watson Chisolm,76, homemaker, died Sunday, November 19, 2017 at her home in Belzoni.

Graveside services will be 10:00 AM Wednesday, November 22nd, 2017 Belzoni Cemetery, Belzoni, Mississippi.

Interment will follow Belzoni Cemetery, Belzoni, Mississippi.
Visitation will be held 6:00 to 7:00 PM Tuesday, November 21st, 2017 at Mortimer Funeral Home in Belzoni.

She was preceded in death by her husband of 45 years, Charles R. Chisolm; mother, Mae Belle Taylor Watson; father, Joseph David Watson; brother, Joe David Watson, Jr.; sister, Linda Dunaway; and sister, Betty Jo Cleveland, and brother David Watson.

She is survived by daughter, Donna (Ricky) McMillian of Brandon, MS; son, Ray (Laura) Chisolm of Poplarville, MS; and seven grandchildren, Katan McMillian, Rustin McMillian, Tyler Chisolm, Justin Chisolm, Caleb Chisolm, Anna Chisolm, and Jacob Chisolm; and many nieces and nephews.

Her family was her passion and she delighted in the Lord. She loved the Lord and she wasn't shy about sharing her faith. She was a praying lady, a true prayer warrior. She possessed a contagious laugh that will never be forgotten. She leaves a legacy of love which is now in each of us.

Register online at www.mortimerfh.com or Mortimer Funeral Home on Facebook.




Previous Events
Visitation
Mortimer Funeral Home
711 Highway 82 East
Greenville, MS 38701
Funeral Service
Belzoni Cemetery
Mound Street
Belzoni, MS 39038