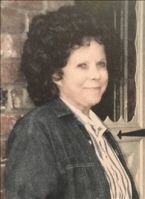 Obituary for Juanita Ware
Mortimer Funeral Home
711 Highway 82 East
Greenville, MS 38701
(662) 334-4519



Service Details


Juanita Wood Ware
Greenville

Juanita Wood Ware, age 94, of Greenville MS, passed away November 4, 2017, at Washington Care Center of natural causes surrounded by family.
Juanita was born October 16, 1923, in Ruleville, MS., to the late Boyd B. and Sarah Carol Kinsey Wood from Webster and Sunflower County, and attended school in Linn, Mississippi. Juanita expressed lots of love and respect for her parents and is remembered saying, "They were really good people, .. and ''My father treated me like a princess." "After work, at suppertime, I would sit on my daddy's lap and he would ask me all about my day." She said, "He would do anything for me."
Juanita and husband Morris, moved to Greenville in the mid 50s to start a bait and tackle business. There they co-owned and managed Ware's Bait Shop on Twist Street for 36 years. Their bait shop was well known around these parts and her children can remember long lines of customers waiting to be served by Ms Juanita in the early morning hours. She continued running their business after her husband's death with the help of her grandchild, Melinda. Juanita enjoyed and appreciated all her customers during those many years.
Because she was so tiny and very pretty as a child, Juanita was known by her siblings and friends as "Doll Baby" and that is what her husband Morris called her through their many years of marriage. She was the last surviver of her siblings and was preceded in death by her brothers Burrise E. Wood and Elmer Wood, and her two sisters Lady Gwendolyn Green and Elodie Brassfield. She also was preceded in death by her husband Morris Adrian Ware, Sr. and her son Ted Ware.
Juanita was blessed to have seven children and she is survived by: Morris Adrian Ware, Jr. (Wife Linda) of Greenville, MS.; Faye Roberts (Husband Howard) and Patsy Livingston (Husband Troy) both of Clinton, MS; Betsy Stewart (Husband Frank) of Madison, MS.; Shirley Bowman (Husband Larry, deceased) of Pearl, MS.; Wanda Newton (Husband Terry) of Hollandale, MS. Juanita has 16 grandchildren, 30
great-grandchildren, and 15 great-great-grandchildren for a total of 68 wonderful children. She will be sorely missed by them all.


Visiting Hours will be 1:00 PM - 2:00 PM Tuesday, November 7th, 2017 at Mortimer Funeral Home.
Funeral services will be 2:00 PM Tuesday, November 7th, 2017 at Mortimer Funeral Home, 711 U.S. Highway 82 East, Greenville, Misssippi 38701; (662) 334-4519.
Interment will be in Greenlawn Memorial Gardens, 3761 Hwy 82 West, Greenville, MS, 38702, immediately following. Juanita will be buried beside her husband Morris and son Ted Ware.


Previous Events
Visitation
Mortimer Funeral Home
711 Highway 82 East
Greenville, MS 38701
Funeral Service
Mortimer Funeral Home
711 Highway 82 East
Greenville, MS 38701
Burial
Greenlawn Memorial Gardens
Highway 82 East
Leland, MS 38756