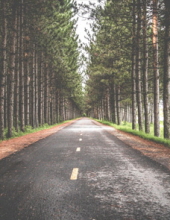 Obituary for Eddie Gene Arendale
Mortimer Funeral Home
711 Highway 82 East
Greenville, MS 38701
(662) 334-4519 Fax (662) 332-1414


Place of Residence: GREENVILLE, Mississippi

Name: Eddie Gene Arendale Jr.

Age: 52

Died: Thursday, October 26, 2017

Occupation: Taxidermist

Service Date: 2:00 PM Saturday, November 4th, 2017

Place of Service: Temple Baptist Church, Greenville, Mississippi

Interment: Greenlawn Memorial Gardens, Leland, Mississippi


Eddie Gene Arendale Jr. was born on March 16th, 1965 in Vicksburg, Mississippi to Eddie and Linda Arendale. Sadly, he passed away October 26th, 2017 in Tupelo, MS at age 52. Eddie is survived by his parents; Eddie & Linda Arendale, sister; Melinda McDaniel, brother; Manley (Rebecka) Arendale, children; Jeremy Arendale, Kevin (Maria) Arendale, Lauren (Manuel) Arendale, Eddie Arendale III, Trey (Bridget) Arendale; Grand children; Kelsey Arendale & Kayle Chambers, Natalee, Clayton, Cameron, Makendalyn & Alstynn Arendale & Madison, Magee & Cooper Hitchcock. Services will be held Saturday, November 4, at Temple Baptist Church. Visitation 1:00-2:00 PM with Funeral to follow immediately after & Graveside Services at Greenlawn Cemetery in Greenville, Mississippi. Services held by Mortimer Funeral Home with Brother Arthur Scott officiating.
Previous Events
Funeral Service
Temple Baptist Church
Reed Road
Greenville, MS 38701
Funeral Service
Greenlawn Memorial Gardens
Highway 82 East
Leland, MS 38756