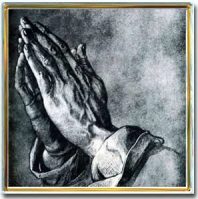 Obituary for Samuel Michael Treadwell
Mortimer Funeral Home
711 Highway 82 East
Greenville, MS 38701
(662) 334-4519 Fax (662) 332-1414


Place of Residence: GREENVILLE, Mississippi

Name: Samuel Michael Treadwell

Age: 64

Died: Friday, October 27, 2017

Occupation: Welder


Mortimer Funeral Home , Establishment #: FE-292


Samuel Michael Treadwell, passed away October 27th, 2017 at Delta Regional Medical Center with his family by his side
.
He was born November 10th, 1952 in Rosedale, MS to James Treadwell and Lilly Mae Luke Treadwell. He was a welder by trade and of Pentecostal Faith, he was a member of the Sheriff's Posse and known for his race car the "Grey Ghost" No.2.

He his survived by his wife Betty Sue Treadwell, one son Christopher Treadwell, five sisters, Lois Roddman, Joyce Moree, Virginia Couey, Peggy Stifvater, Geraldine Olson, and Connie Skelton, three brother, Lester Treadwell, James Treadwell and Raymon Treadwell. Grandchild Destiny Durdin ,Great Grandchild Demi Lynn Durdin and a host of nieces and nephews.

Memorial services will be held Tuesday,October 31st, 2017 at Maranatha Assembly of God Church at 6 pm. Funeral services have been entrusted to Mortimer Funeral Home , Greenville ,MS. Visit mortimerfh.com for online condolences.