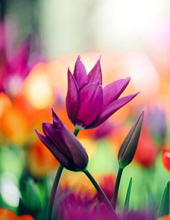 Obituary for Patsy Webb Lyon
Mortimer Funeral Home -Belzoni
Post Office Box 22 / 212 North Hayden Street
Belzoni, MS 39038
(662) 247-3727 Fax (662) 332-1414



Patsy Moore Webb, 85, formerly of Belzoni, died Wednesday, October 25th, 2017 in Benton, Louisiana.

Graveside services will be Monday, October 30th 1:00pm at Belzoni Cemetery.
In Belzoni she attended First Methodist Church, She played Bridge with her cousin-in-law Maryleigh Bridgers, and loved to water ski with her only son's God parents, Berniece (Biece) and Charles (Tudy) Stanford most every weekend in the summers.
Known by her maiden name Patsy Moore was awarded the title Miss Goodwill Humphrey County in Oct. 18, 1951. She enjoyed sewing, cooking, flower arranging. She was co owner of the florist in Benton) and she was a artist.
She is preceded in death by : Gene Webb (Eugene Alexander Webb Jr), her husband, who died at the age of 47 of a heart attack in 1974, and also her grandson Dustin Alexander Webb in1986

She is survived by her only son, Eugene Alexander Webb III (Lex Webb) and his wife Deborah Flowers Webb; two granddaughters Kimberli Anne Webb Condon and her husband Sam Condon, and Hallie LeFevre Webb Horn and her husband David Horn. She has two great grandchildren Riley Anne LeFevre Horn and Reed Murdock Alexander Horn and her closest friend Betty Lefevre Formby all from Benton, LA.

Mortimer Funeral Home is entrusted with the arrangements.