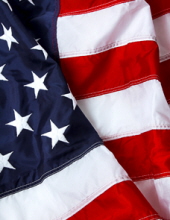 Obituary for Samuel E. Fleming
Mortimer Funeral Home
711 Highway 82 East
Greenville, MS 38701
(662) 334-4519 Fax (662) 332-1414



SALTILLO - Brigadier General Samuel E. Fleming, Jr., died Thursday, July 13, 2017, at Baptist Memorial Hospital in Oxford, Mississippi. He was born in Morgan City, Mississippi, but was raised and graduated high school n Greenville, Mississippi. He was a full-time employee of the Mississippi Army National Guard with forty years of service. He was an honor graduate of the Command and General Staff College at Fort Levenworth, Kansas, and attained the rank of brigadier general, where he commanded the 155th Armored Brigade and assistant division commander of the 1st Cavalry Division, Fort Hood, Tx. After his military retirement, he was hired by former Tupelo mayor Jimmy Caldwell to develop the Tupelo Convention and Visitors Bureau. His success led other cities to contact him for assistance in setting up their own bureaus. He was an active member of First United Methodist Church in Saltillo, Ms.

As director of the Convention and Visitors Bureau, one of his pet projects was the building of the Bancorp South Coliseum, and in a cooperative effort with Dr. Julian Prince, former Tupelo Superintendent of Schools, he designed and helped build the Tupelo High School baseball complex. Following his love of God, country, and family was his love for Ole Miss.

Visitation will be at First United Methodist Church in Saltillo on Monday from 5 P. M. until 7 P. M. The funeral service will follow at 7 P. M. Burial will be at Greenlawn Cemetery in Greenville on Tuesday at 2 P. M.

Survivors include his sister Lula Mae Dixon of Los Angeles, CA, three children, Marcia Hammett of Cordova, TN, Dr. Samuel E. Fleming, Ill (Mary) of Gadsen, AL, and Stephen Fleming (Janice) of Saltillo. He also leaves nine grandchildren and twenty four great-grandchildren, and brother-in-law, Robert Pollard (Mavis) of Clinton, Ms, and a number of nieces and nephews.

He was preceded in death by his wife of 57 years, Marjorie, who was his high school sweetheart; parents, Samuel E. Fleming, Sr, and Hattie Word Fleming; two sisters, Marie Wood and Becky Reagan (James); one brother, Maynard Fleming; and brother-in-law, James Pollard (Janella).

Previous Events
Burial
Greenlawn Memorial Gardens
Highway 82 East
Leland, MS 38756