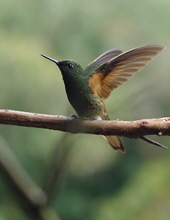 Obituary for Linda Joyce Rowland
Mortimer Funeral Home
711 Highway 82 East
Greenville, MS 38701
(662) 334-4519 Fax (662) 332-1414




Linda Joyce Rowland, 74, homemaker, of Greenville, died Friday, June 16, 2017 at her residence with her family by her side.
Memorial service will be held 2:00 PM Wednesday, June 21st, 2017 at Mortimer Funeral Home. Rev. Arthur Scott will officiate.

She was born March 10th, 1943 the daughter of Walter Ray and Charlene McIntyre Ray. She was a member of Temple Baptist Church, and loved spending time with family. She was a mother to all that crossed her path.

She is preceded in death by her parents; daughter, Pamela Rowland; two brothers, Bobby and William Ray; and one sister, Marianne Ferguson.

She is survived by three children, Sherry (Robert) Mitchell of Greenwood, Gary (Fonda) Rowland of Greenville, and Terry (Lorretta) Rowland of McComb; four sisters, Rylline Hyde of Plant City, FL, Jeanie Smith of Greenville, Eloise Virgo of Texas, and Billie Margaret Kellums of Texas; four grandchildren, Eric Rowland, Daryl Buchanan, Anzie Rowland, and Jesse Rowland; and six great grandchildren.

Register online at www.mortimerfh.com or Mortimer Funeral Home on facebook.



Previous Events
Funeral Service
Mortimer Funeral Home
711 Highway 82 East
Greenville, MS 38701