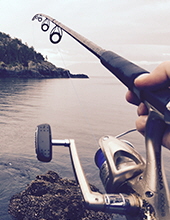 Obituary for James Wright Tatum
Mortimer Funeral Home
711 Highway 82 East
Greenville, MS 38701
(662) 334-4519



Service Details

Memorial services for James Wright Tatum Sr., 71, mechanic, of Greenville, will be 2:00 PM Monday, July 17th, 2017 at the Impact Church of God; under the direction of Mortimer Funeral Home.
James was born March 13th, 1946 in Morgan City, MS, the son of Ollie Dee Tatum and Dollie Marie Gary Tatum. He was a lifelong resident of the Mississippi Delta. He was an avid hunter and fisherman. He worked in taxidermy for years and was an amateur inventor; always making something out of nothing. He as a musician; played guitar, mandolin, and harmonica. He loved country, bluegrass, and gospel music.
He is preceded in death by his parents; grandchild, Dallas Keith Williams; and siblings, Eunice Burns, Shelton Tatum, Earline Lewis, Merline Tatum, Shirley Kellum, Shelby Jean Blade, Emma Joyce Tatum, Pat Hernandez, Sally Matlock, Melvin Tatum, and Joan Tatum.
He is survived by his wife, Linda McGaugh Tatum; four children, Angelia (Charles, Jr.) Williams of Pearl, Pamela (Howard) Signa of Greenville, James Wright (Andrea) Tatum, Jr., Tommy (Stephanie) Tatum of Greenville; he also helped raise, Alan (Paula) Godwin of Greenville, and many others; sister, Cynthia Tatum of Greenville; brothers, Robert Conway (Colleen) Tatum of Vaiden, and Rev. David (Jewell) Tatum of Kosciusko; nine grandchildren, Derrick "Leon" (Hollie) Williams, Lauren (Nick) Casevechia, Meagan Signa (Michael Long, Jr.), Breanna Tatum, Dakota Tatum, Dalton Teague, Katie Godwin, Carly Godwin, and Austin Bramlett; one great grandchild, Maci Jane Goodwin.

Register online at www.mortimerfh.com or Mortimer Funeral Home on Facebook.
Previous Events
Funeral Service
Impact Church of God
Greenville, MS