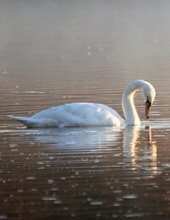 Obituary for Bobbie Edwards
Mortimer Funeral Home
711 Highway 82 East
Greenville, MS 38701
(662) 334-4519 Fax (662) 332-1414


Place of Residence: GREENVILLE, Mississippi

Name: Bobbie Edwards

Age: 58

Died: Saturday, July 29, 2017

Service Date: 12:00 PM Wednesday, August 2nd, 2017

Place of Service: Mortimer Funeral Home, Greenville, Mississippi


Mortimer Funeral Home , Establishment #: FE-292


Memorial services for Bobbie Edwards, 58, of Greenville, MS will be held on Wednesday August 2nd at noon at Mortimer Funeral Home, Greenville. She passed away at her home on Saturday July 29th, 2017.

Bobbie Edwards was born to Marvin and Mardi Kimble in Florida on May 15th, 1959. She worked in food and service at Jubilee and Harlows Casino for 5 years.

She is survived by her husband Joe Edwards, her mother, and thirteen brothers and sisters. She is also survived by a brother in law B.J. Hemphill, Nephews Chris and Terry Beckham, Dusty and Cody Grantham, and a niece: Danielle Grantham.

She was preceded in death by her father and a mother in law: Minnie Ronccali.

The family will receive friends from 11 am until the start of the memorial service.
An online register book can be signed and condolences for the family can be expressed at www.mortimerfh.com and the Mortimer Funeral Home Facebook page.
Previous Events
Visitation
Mortimer Funeral Home
711 Highway 82 East
Greenville, MS 38701
Funeral Service
Mortimer Funeral Home
711 Highway 82 East
Greenville, MS 38701